Rates Effective Sunday, January 24, 2021
Each year, the USPS is allowed to raise rates. As long as the proposed rate increase falls within the rate of inflation, there's no need for approval from the US Congress or any other entity. This brief post tells you what's changing and how this affects the amount of postage you'll be paying for both regular mail as well as bulk mail in 2021.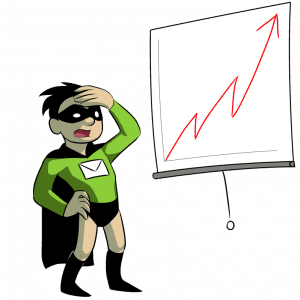 The USPS classifies most mail based on the dimensions of the mail piece. The most common mailers are considered "letter-sized" which means that they measure 6.125″ x 11″ or smaller.
Be aware that letter-sized mail that is square requires a non-machinable surcharge. Said another way, postage is higher for letter-sized mail that is square-shaped.
First Class Mail
In 2021, the First-Class letter rate of 55 cents will remain the same; however, businesses utilizing First-Class letter metered postage, will see a postage increase from 50 cents to rate of 51 cents apiece. Viewed from another perspective, using metered postage still saves 8% versus using first class stamps.
Postcard rates, which applies to individually mailed postcards 4.25″ x 6″ or smaller, will increase one cent to 36 cents apiece. Keep in mind that the "postcard rate" is not offered for bulk mail.
International letters weighing one ounce or less will remain at $1.20 apiece. The additional ounces charge for first class letters increase from 15 cents to 20 cents.
Bulk Mail Postage Rates
Overall, first class mail postage rates are expected to increase 1.8% while marketing mail is expected to increase 1.5%. Depending on the distribution of your mailing list, and USPS location where you drop your bulk mail, rates will vary, but for budgeting purposes, we find the following postage rates provide a good point of reference for letter-sized bulk mail:
First Class Presort automated: 40 cents apiece
Automated Marketing Mail/Presort Standard: 30 cents apiece
Nonprofit automated: 17 cents apiece
Every Door Direct Mail
Every Door Direct Mail, considered one of USPS's most successful programs, is also scheduled for a slight increase from 19.1 cents per piece to, 19.2 cents per piece.
How will the rate increase affect you? Please share your comments below.
Like what you're reading? Have you signed up for our enews yet or are you following our blog's rss feed?