One of the most common questions we get related to bulk mail is "How can I find the carrier route for a neighborhood or community?" Of course, one of the many benefits of working with our team is that we will do this work for you. We realize that you may want to do the research yourself however, so with that in mind, we decided to share 2 very brief videos that will show you how to accomplish this.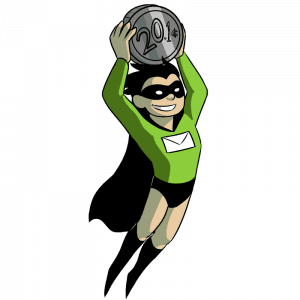 What are carrier routes? The USPS breaks down each zip code into smaller areas called carrier routes. In many cases, these routes correspond with neighborhoods.
Why do I need to find carrier routes anyway? Every Door Direct Mail is the least expensive way to send bulk mail with postage of 20.1 cents apiece. In lieu of supplying or purchasing a mailing list, you just choose the carrier route or routes where you want your mail to go.
Each zip code typically has between 15 – 30 carrier routes.
Does a neighborhood also equal a carrier route? No. There are 3 scenarios:
1) Your target neighborhood lines up with a USPS carrier route. This is the best-case-scenario.
2) Your target neighborhood is comprised of more than one carrier route. This is generally a good scenario as well.
3) Your target neighborhood is combined with another neighborhood. This is the worst-case-scenario.
So how do I figure out the USPS carrier routes for my target neighborhood or community? In this first video, I show you how to locate the routes.
Once you've located the routes, this video shows you how to confirm that you're not missing any routes and determine the total size of your target population.
Finally, you may also wish to search for USPS carrier routes within a certain radius around a business address. This short video shows you how to do that on the USPS EDDM site.
Like what you're reading? Have you signed up for our enews yet or are you following our blog's rss feed?