"It's the little things that mean so much."
"I love it, and it was so thoughtful."
"Very impressive and appreciated!"
In the hospitality industry, comments like these mean everything, but they don't come without a sincere desire to go above and beyond for your clients. Melissa Hansen with The Club at Olde Cypress in Naples, FL, has that in spades.
As Director of Membership and Marketing, Melissa is laser-focused on taking the time to cultivate new relationships while also providing an exceptional experience for existing members. Communication is vital, from leading prospects through the discovery phase to keeping in touch with current members. And in a highly competitive market, that means thinking outside the box. Melissa has partnered with Naples Print Source to execute successful membership marketing campaigns for over a decade to do just that.
"In Naples, there's so much competition. My job is to figure out how to explain all the ways that Olde Cypress stands out from the rest," Melissa explains. "The easiest thing to do is just send an email. But how many emails do we get per day? How can we be more thoughtful and unique in how we communicate? What happens when we take the time to appreciate the little things, like a photo from a special event or a handwritten thank you?"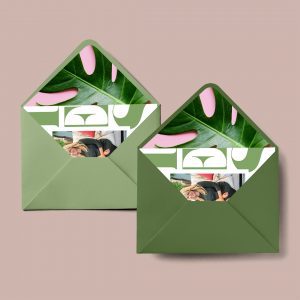 With the help of Naples Print Source, The Club at Olde Cypress has successfully executed countless membership marketing campaigns to generate new leads and make meaningful member connections.
"By far, my most favorite project we've worked on together is this envelope. It may seem so simple, but I always take a moment to write thank you cards to prospective members. After they've toured all the other clubs, I want them to remember me and my club specifically. I decided to design this notecard, and I have gotten so many emails from people who are just thanking me for taking the time to write a handwritten note. It truly is the little things that make the difference."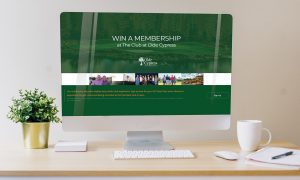 "Another project that stands out in particular and showcases the capabilities Naples Print Source has is a giveaway we did offering a free month membership for new members. Blase helped us map out a plan that included direct mail, custom landing pages, and email campaigns. We were able to get so precise with our targeting and collect so many leads that resulted in several memberships thanks to their expertise," says Melissa.
"Direct mail can be confusing if you're not in it every day. There are so many different options. Blase and his team always take the time to walk you through all the possibilities based on your goal. Are you looking to get phone calls, do you want to collect emails, are you trying to create brand awareness…not only do they have the expertise to make it all happen, but they have the patience to work with you to get it right."
Like what you're reading? Have you signed up for our enews yet or are you following our blog's rss feed?
Have you seen examples of membership marketing collateral that inspires you? Please share in the comments section below.