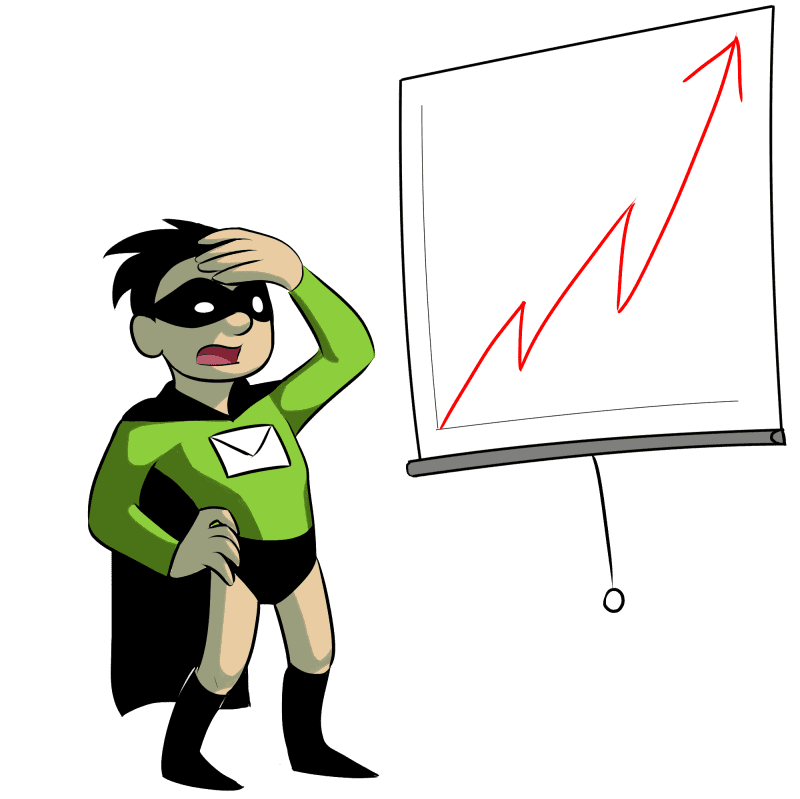 New rates effective August 29, 2021
Since 1775, the USPS has delivered through rain, snow, sleet…and now a pandemic. Already averaging a steady 2.1% annual decline in volume, the independent agency saw that number rise dramatically in 2020 to a 9.4% loss despite increased package delivery profit as buyers shifted to online rather than in-person shopping. Translated into dollars, that's a $9.2 billion loss.
All things considered, the USPS predicts a $160 billion deficit by 2030. And with no tax dollars allocated to keeping the USPS afloat and running, their only recourse is to reduce operating expenses and increase profit from postage, products, and services—directly impacting the commercial mailing industry. Now, under the "Delivering for America" plan created to improve both the bottom line and the USPS's damaged service reputation, the industry will take a hit once again as an unprecedented August 29th rate increase raises prices once again this year.
The largest rate increase in a decade. 
In 2020 the Postal Regulatory Commission, in charge of reviewing pricing and service, approved a change in just how much the USPS could increase rates. No longer limited to the annual January hikes we're used to, solely based on the rate of inflation, the organization can now bump prices to begin paying down debts and cover costs. The result? The largest rate increase in a decade.
Prices will rise by approximately 6.9%…
What's Changing?
Under the new pricing structure, Market Dominant product and service prices will rise by approximately 6.9%, leaving services like Priority mail unchanged for now. Here's what you can expect to see in August:
Letter-sized First-Class Single Piece letters and Postcards will increase to 58¢ and 40¢ apiece respectively (a 5.5% increase)
Letter-sized First-Class Presort automated pieces will increase to approximately 43¢ apiece (an increase of 7.44%)
First-Class postage will increase to $1.30 apiece for letter size foreign postage that's 1 ounce or less (a 10.318% increase))
Every Door Direct Mail postage will increase to 20.1¢ apiece (an increase of 5.2%)
Other Marketing Mail rates will increase by an average of 6.815%
These changes are right around the corner, so it's best to help your customers plan ahead.
Prices will be higher, and delivery times will be slower.
One other thing to consider? Under its new strategic plan, the USPS is also adjusting their service standards for First-Class Mail letters and flats, from 1-3 day to 1-5 day service. As marketing efforts kick into full gear in a post-pandemic rebound, prices will be higher, and delivery times will be slower.
How will the rate increase affect you and your customers? Share your comments below.
Like what you're reading? Have you signed up for our enews yet or are you following our blog's rss feed?