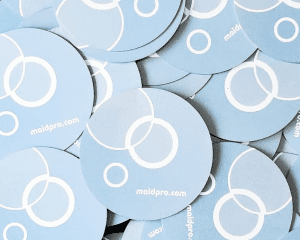 Sure, digital contact cards are easy to share, but business cards are an old-school tool that still makes the grade. With 72% of people admitting to judging a business based on their business card design, it's worth taking a second look at the first impression you're making.  The good news is that you don't have to stick to the basics. From the information you share to the design, paper, and print techniques you choose, here are some tips to stand out.
Beyond "Hello, My Name Is…"
In addition to making sure you've got all the necessary contact details covered, here are some additional touches that can pack a lot of information into one small card: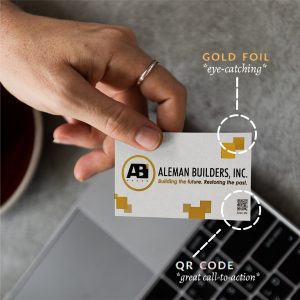 – LinkedIn profile (yours and your company's)
– QR code to save your contact information, web address, or get a map to your address
– A call to action or promo code to track who is interacting with your card after a meeting
– A link to a video to reintroduce yourself and your company to your contacts (especially if you're handing out cards at a large event)
Attention Grabbers
Easy is…well, easy, and sometimes that's the goal. But with just few extra business card design elements, you can really catch someone's eye.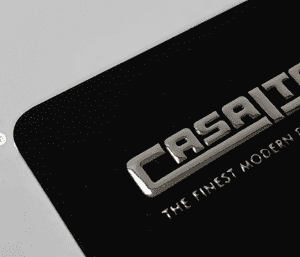 – Add a photo. In a creative industry? Nonprofit? Hospitality? These fields rely heavily on making a connection, not just stating the facts. Photos can make it personal.
– Make an impact with color, from paper stock to the design elements you choose. Use your brand's colors for brand consistency. Consider color typography on a white card or a color card with reverse lettering.
– Since business cards are made to be touched, create an experience. Soft-touch, rough textures, cotton papers, and heavier weights show do more than grab attention–they show your attention to detail.
– Special effects! Make the most out of the fact that your card will be seen AND touched. Opt for a textured effect such as letterpress or foiling, and use high-quality printing for production.
– Go nontraditional. Use laser cutouts, unique (but pocket-sized!) shapes, or curved edges. If you can keep the recipient's eyes and hands on your card just a few seconds longer, the more likely it is that you've made a lasting impression.
We've seen plenty of businesses incorporate many of these special techniques even on a tight budget. One trick? Print two: one more basic design for mailers and a second card for top prospects. Ready to be inspired? Check out these cards we've done for some of our favorite clients.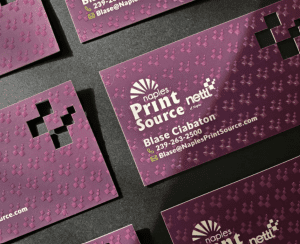 Have you incorporated any of these elements into your business cards yet? Share in the comments!