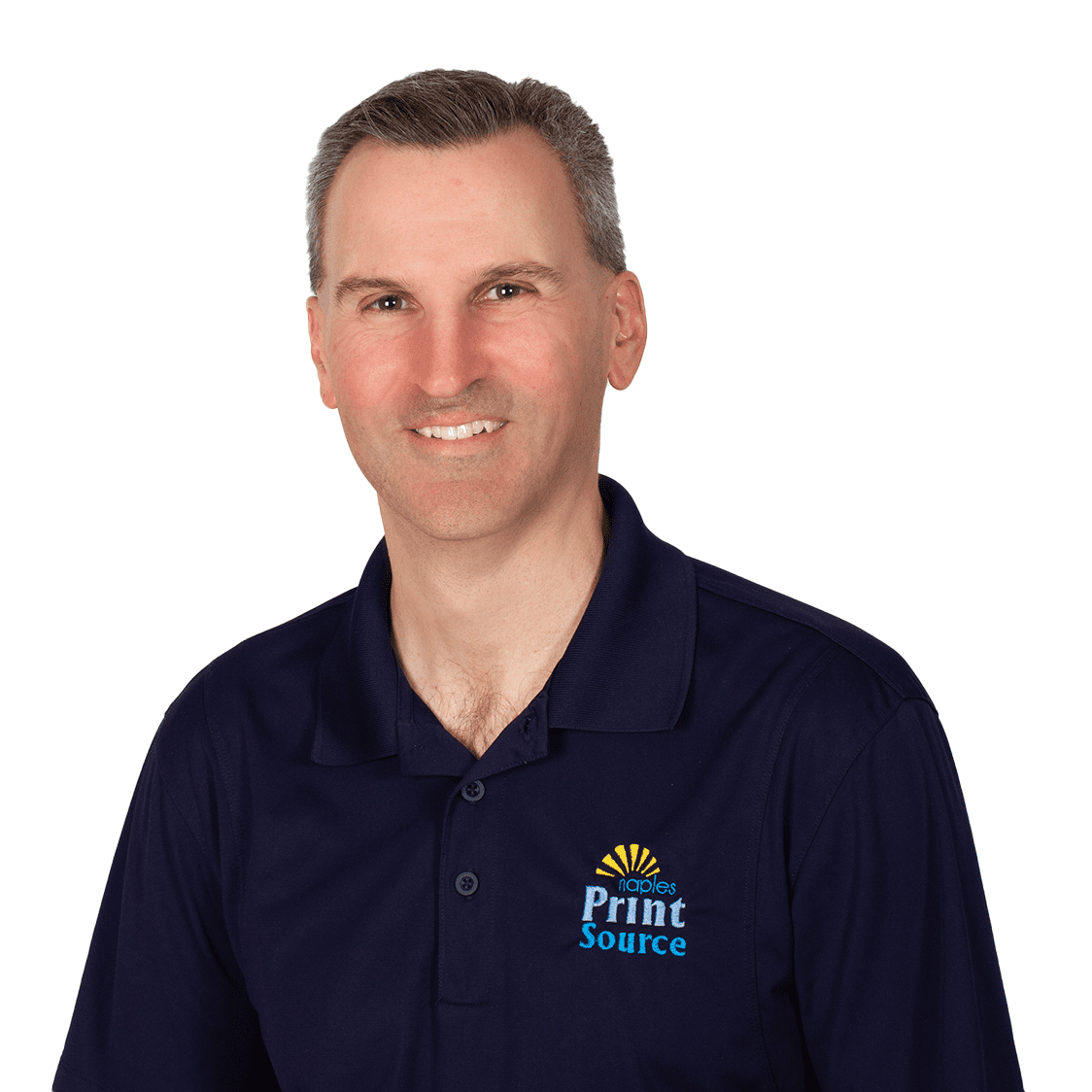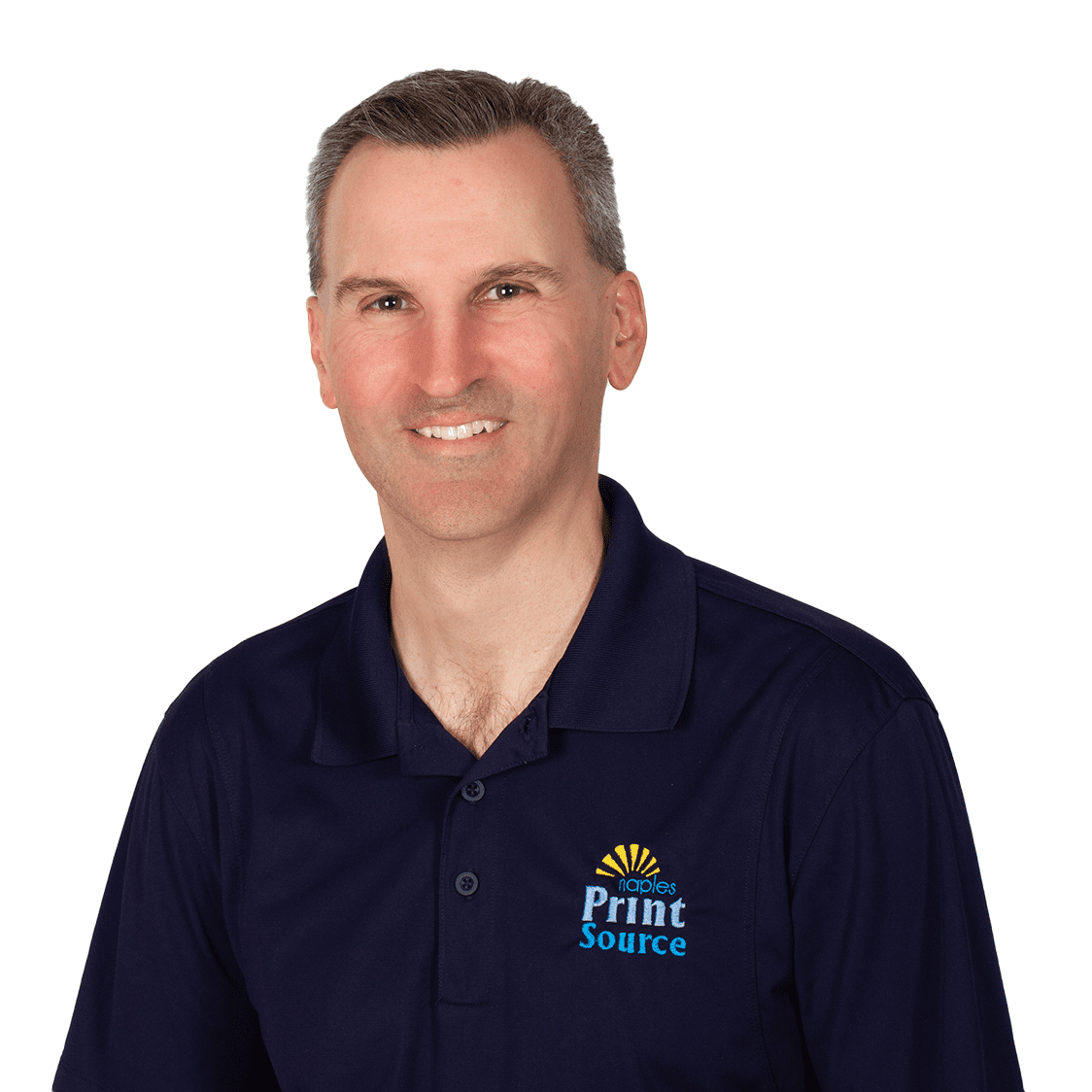 Blase has been part of the Naples Print Source team since 2004, and became owner in 2013. He helped to usher in a company name-change and substantially grow the company's direct mail business. Blase has worked with his team to provide innovative new product lines driven by customer demand. These include laser die cutting & engraving, and website development.
Blase recognizes the importance of giving back to the community. He's a proud member of the Leadership Collier Class of 2020. In addition, he supports various local charities including:
• 2017-2020 Junior Achievement , Business Hall of Fame, Collier County Advisory Board
• Chairman of the 2007 Collier County American Heart Association Heart Ball Auction Committee
As a result of his business accomplishments and civic involvement, Blase was selected by Gulfshore Business as a member of the 2009 "40 Under 40" business professionals in Southwest Florida. Blase is a father of 4, with the oldest being 22 years old. He's been married to his wife Dayanna for 25 years. Blase loves traveling and spending time at the beach with his wife and children.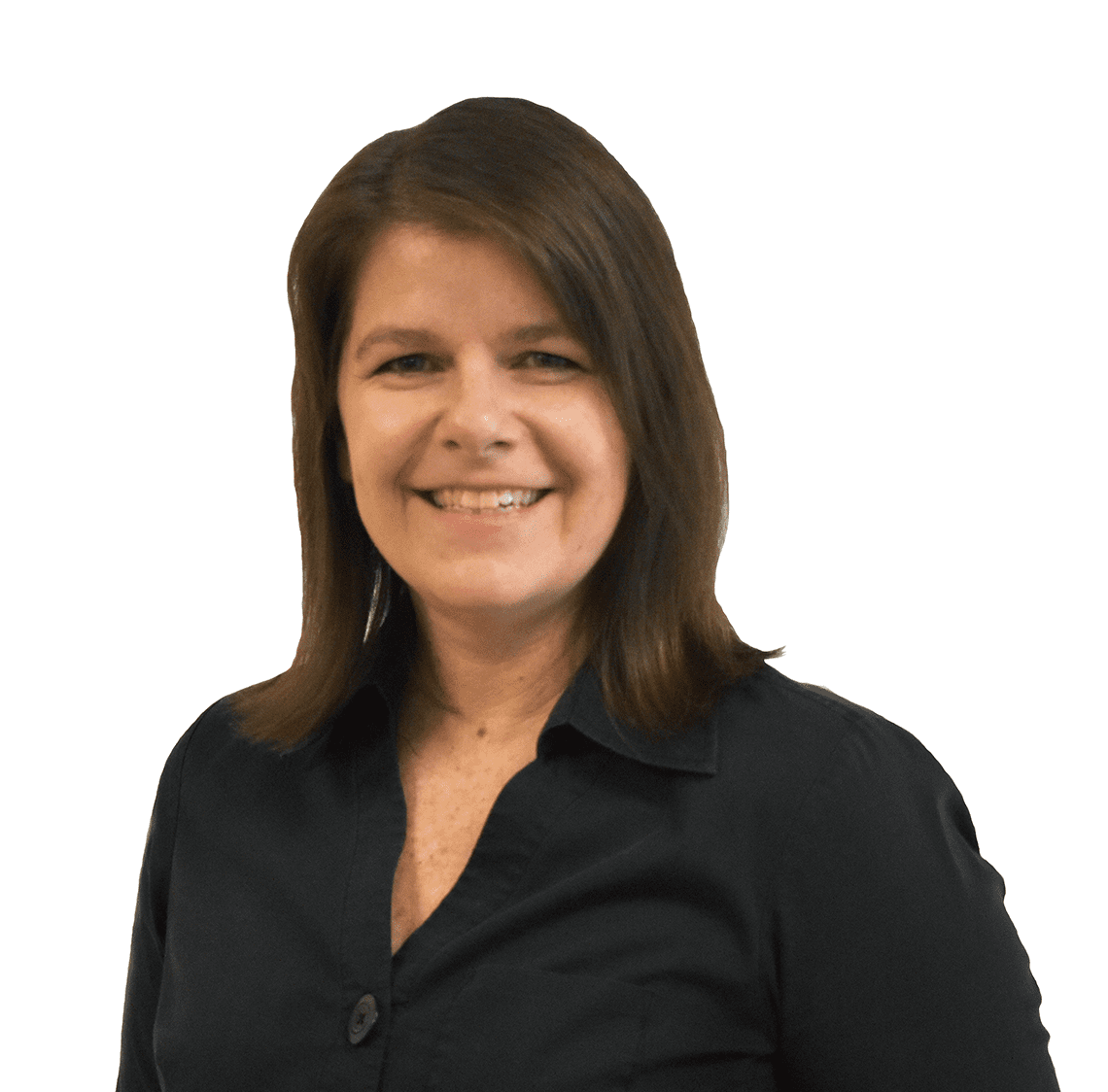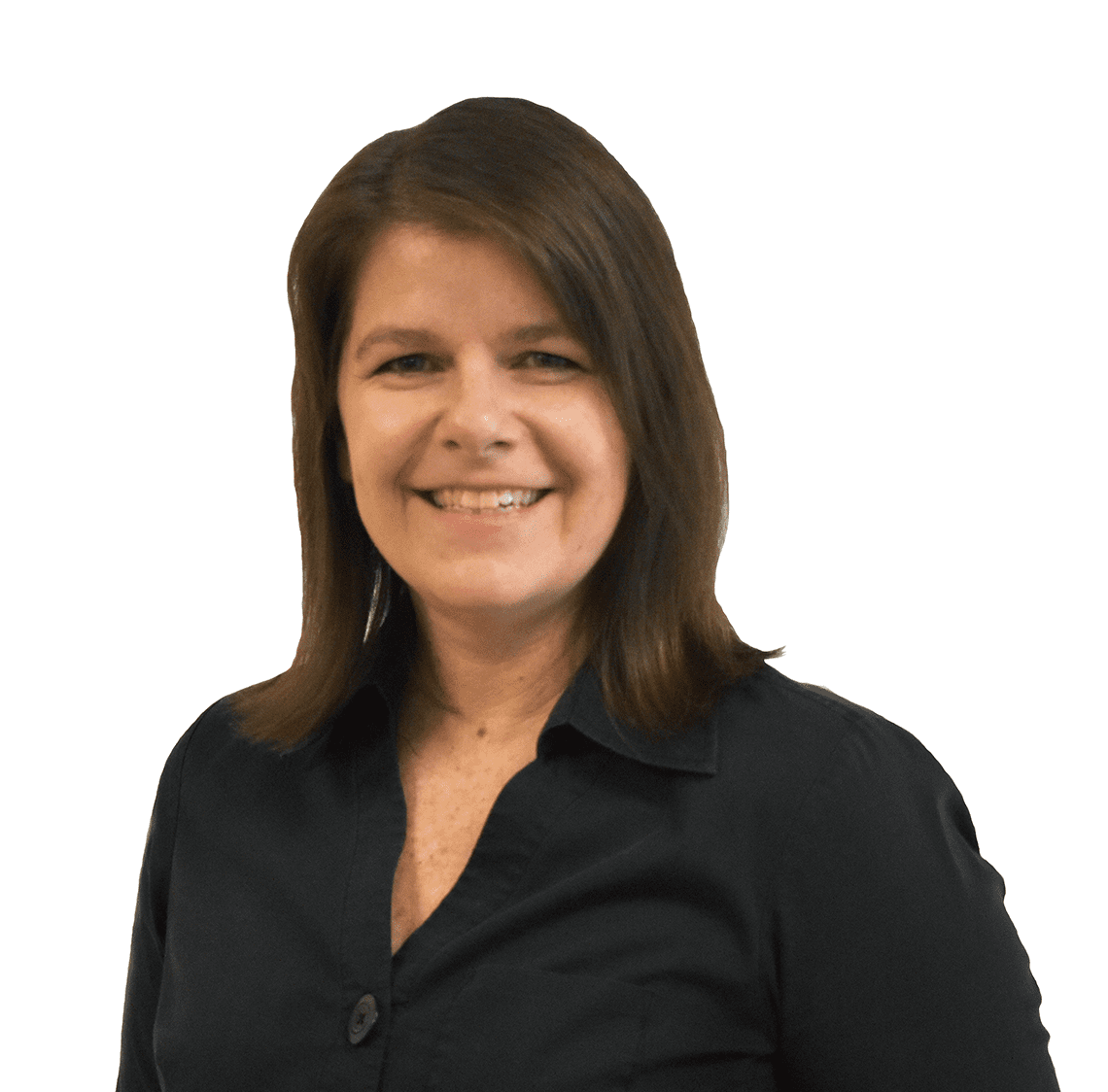 Dayanna grew up in Naples, and has been part of the family printing business from the beginning. She became the CFO in 2012, and owner in 2013, with her husband, Blase. Dayanna continues her role as CFO, and has recently taken a more direct role in sales.
Dayanna has been very active in the community, especially within education. As a mother of 4, she spent countless hours volunteering at Naples Park Elementary. She volunteered for 9 years with the PTO (2 years as President), and 7 years with the School Advisory Committee (2 years as Chair). She also was a guest teacher at NPE from 2010-2013. Some of her most rewarding positions include being a Girl Scout Leader for 7 years, and coaching soccer for 6 years.
In her free time, Dayanna enjoys traveling with her family, playing poker and watching musicals.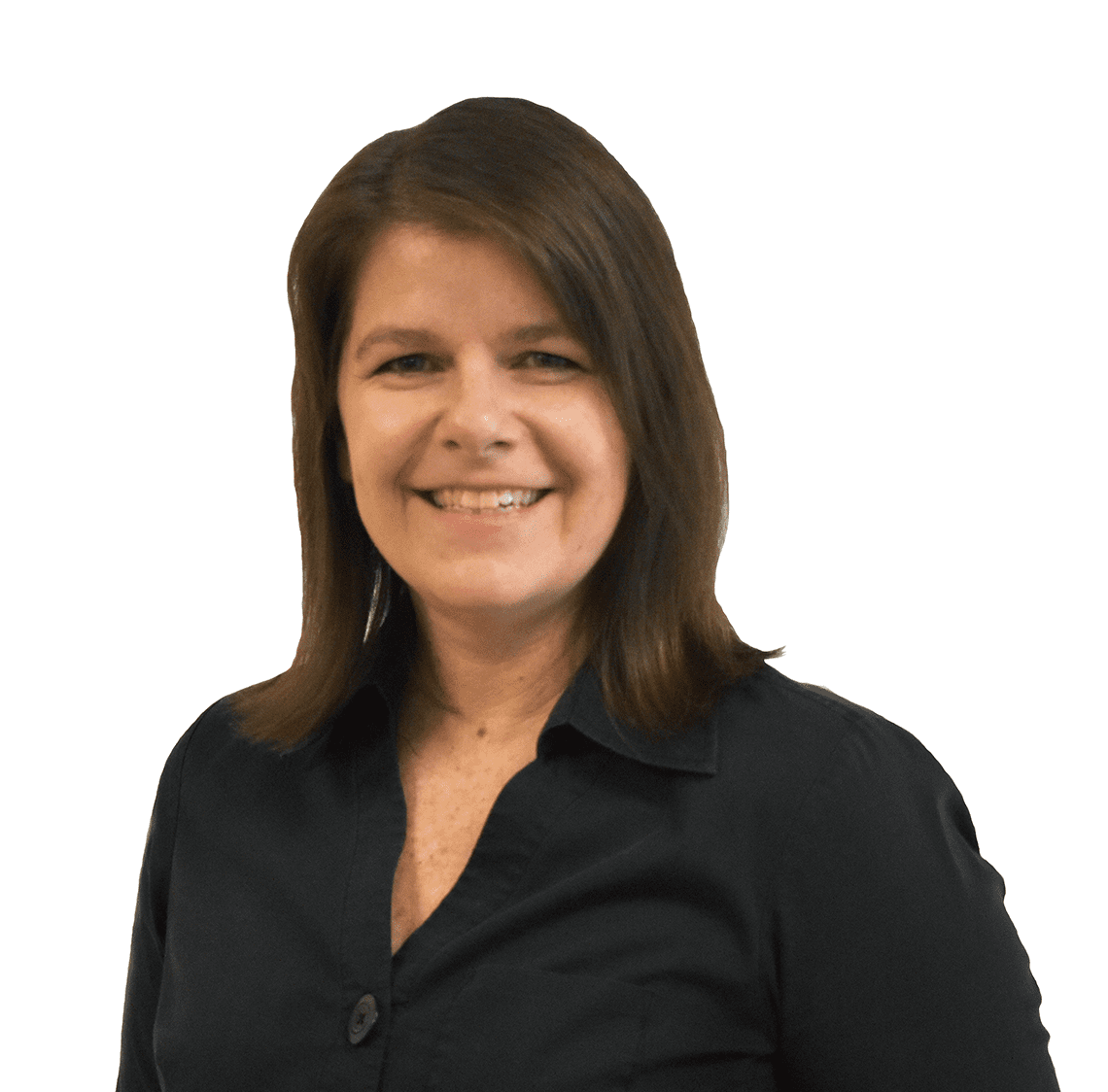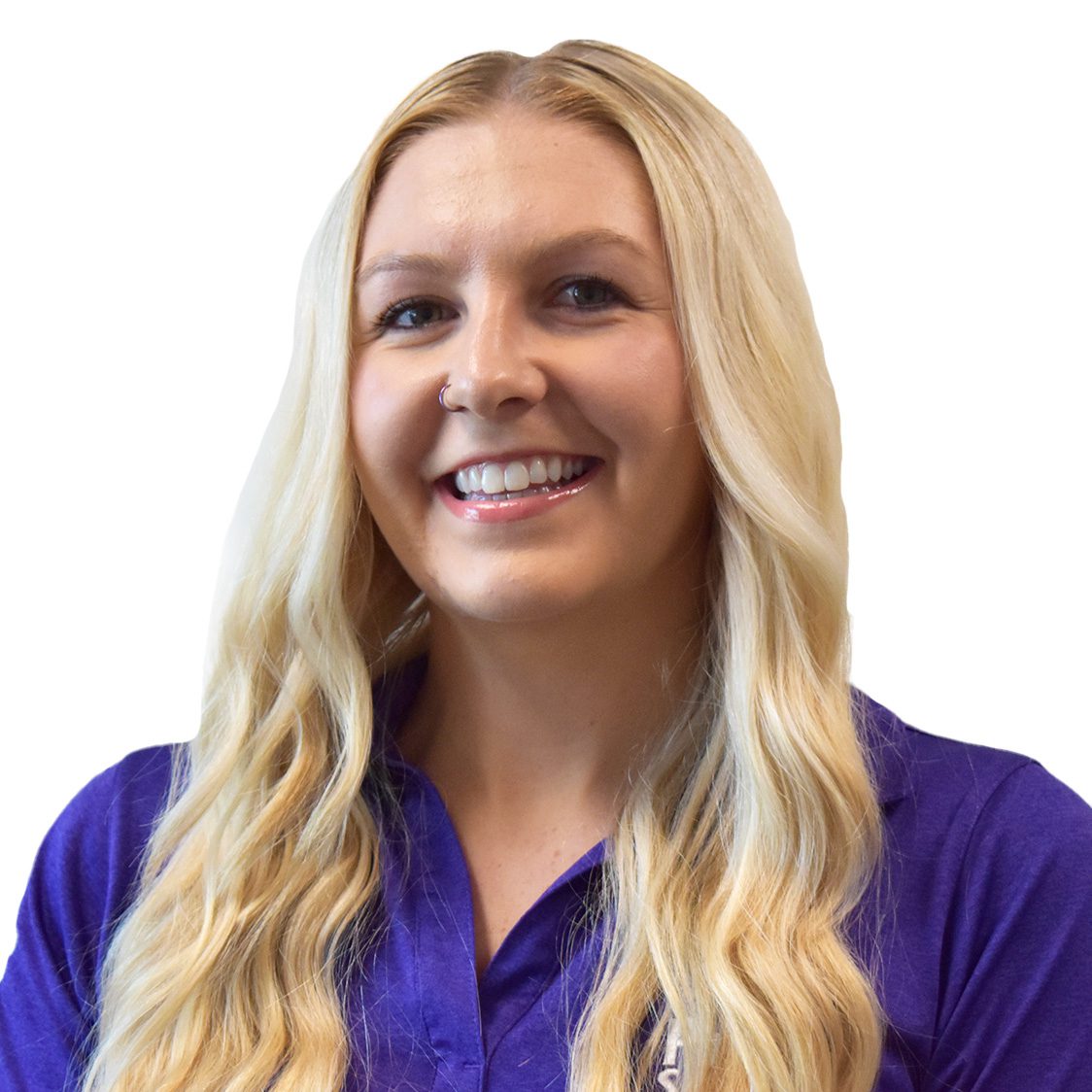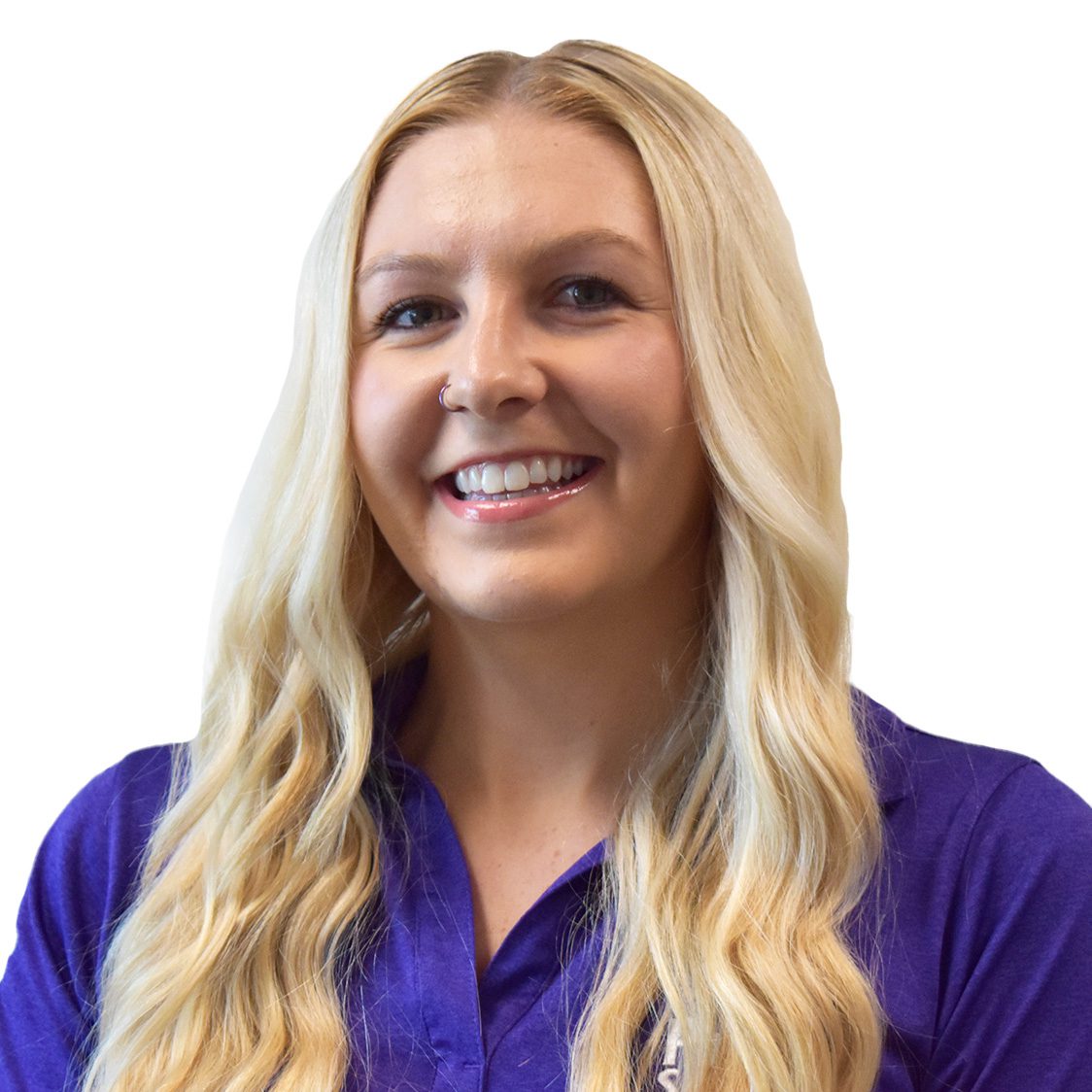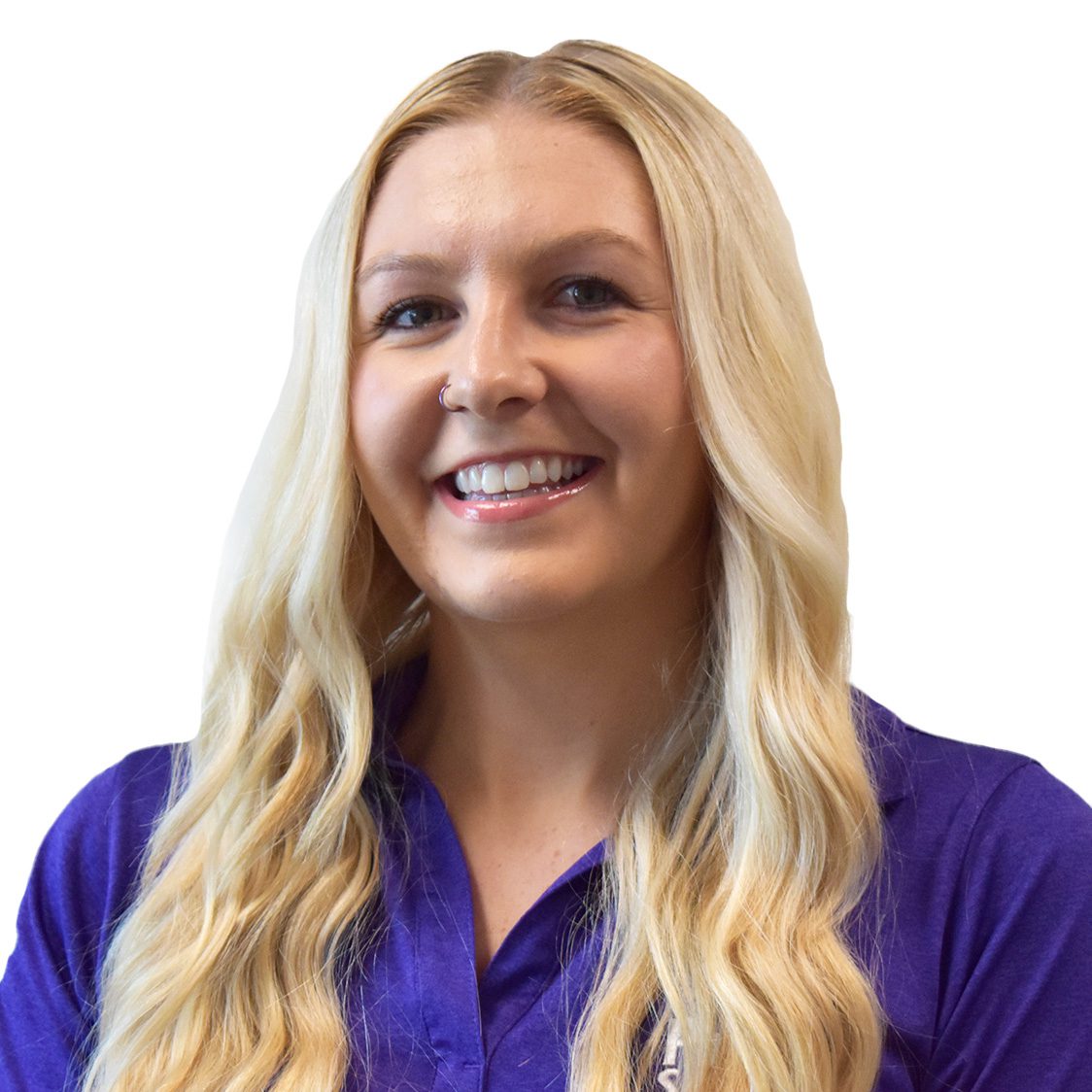 Taylor was born and raised in Illinois but moved to Florida in 2015. She attended Florida Gulf Coast University to pursue a Bachelor's degree from the School of Resort & Hospitality Management. Prior to coming to Naples Print Source, she worked in the nonprofit industry focusing on events and major gift fundraising.
Taylor's main focus will be to manage the day to day operations of the business. Outside of work, she loves to spend time on the water with her family, play kickball with her 2-time championship winning team, or watch reruns of The Office and the Harry Potter series.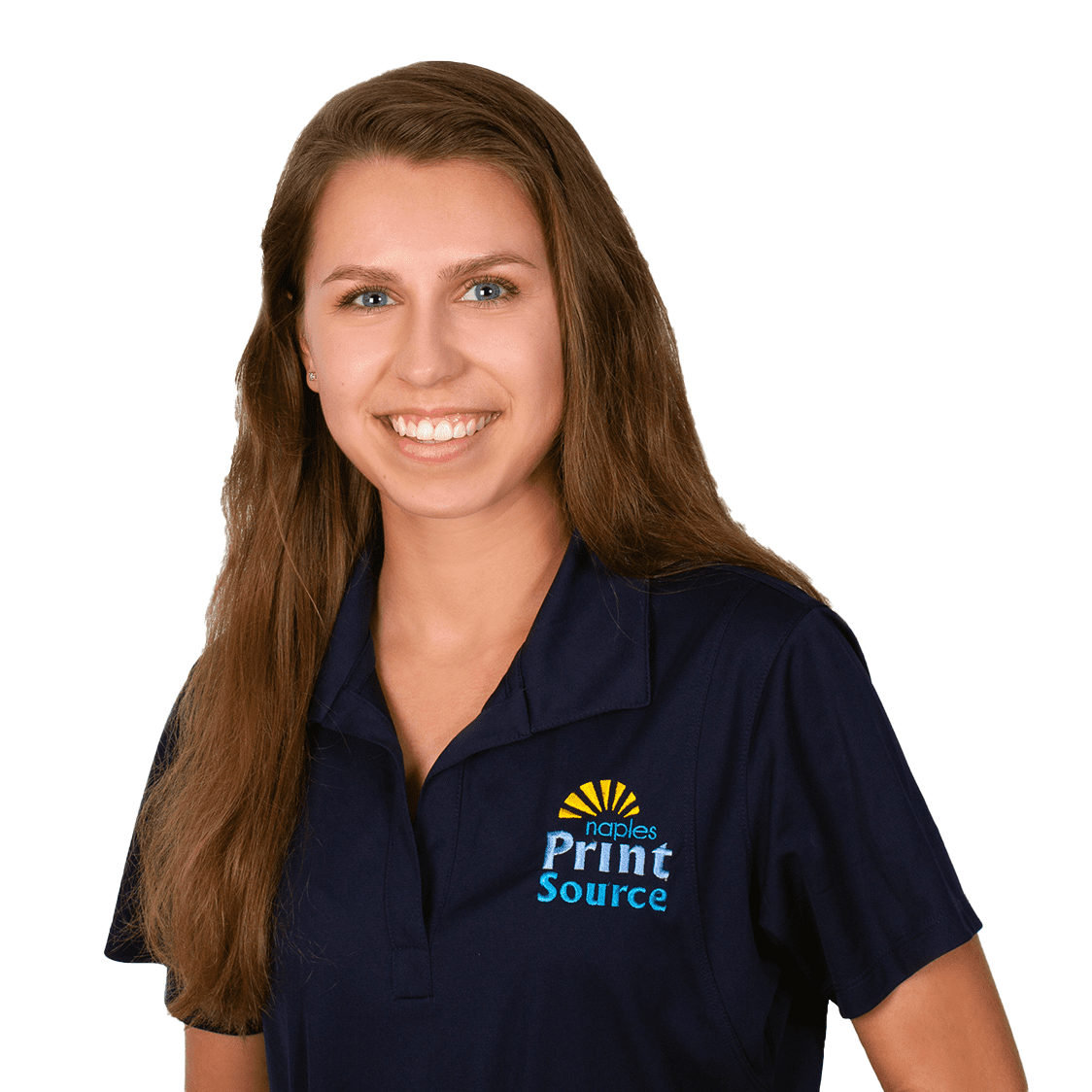 Courtney is from Illinois, but she is practically a Florida native having grown up in the Southwest Florida area. She is a Florida Gulf Coast University Alumni, with a degree in Art. Prior to coming to Naples Print Source, Courtney fulfilled a Communications/Graphic Design internship at Rookery Bay Reserve.
As she has grown up along the Florida coast, the beach is a frequent destination for Courtney and has become a great inspiration in her artwork, especially in achieving her degree in Art. Courtney loves spending time with her family, friends and church community. She also enjoys going on cruises, exploring new places and going to Disney World.
Random Fun Fact: She loves hockey and her favorite teams are the Florida Everblades (the hometown team), the Florida Panthers and the Chicago Blackhawks.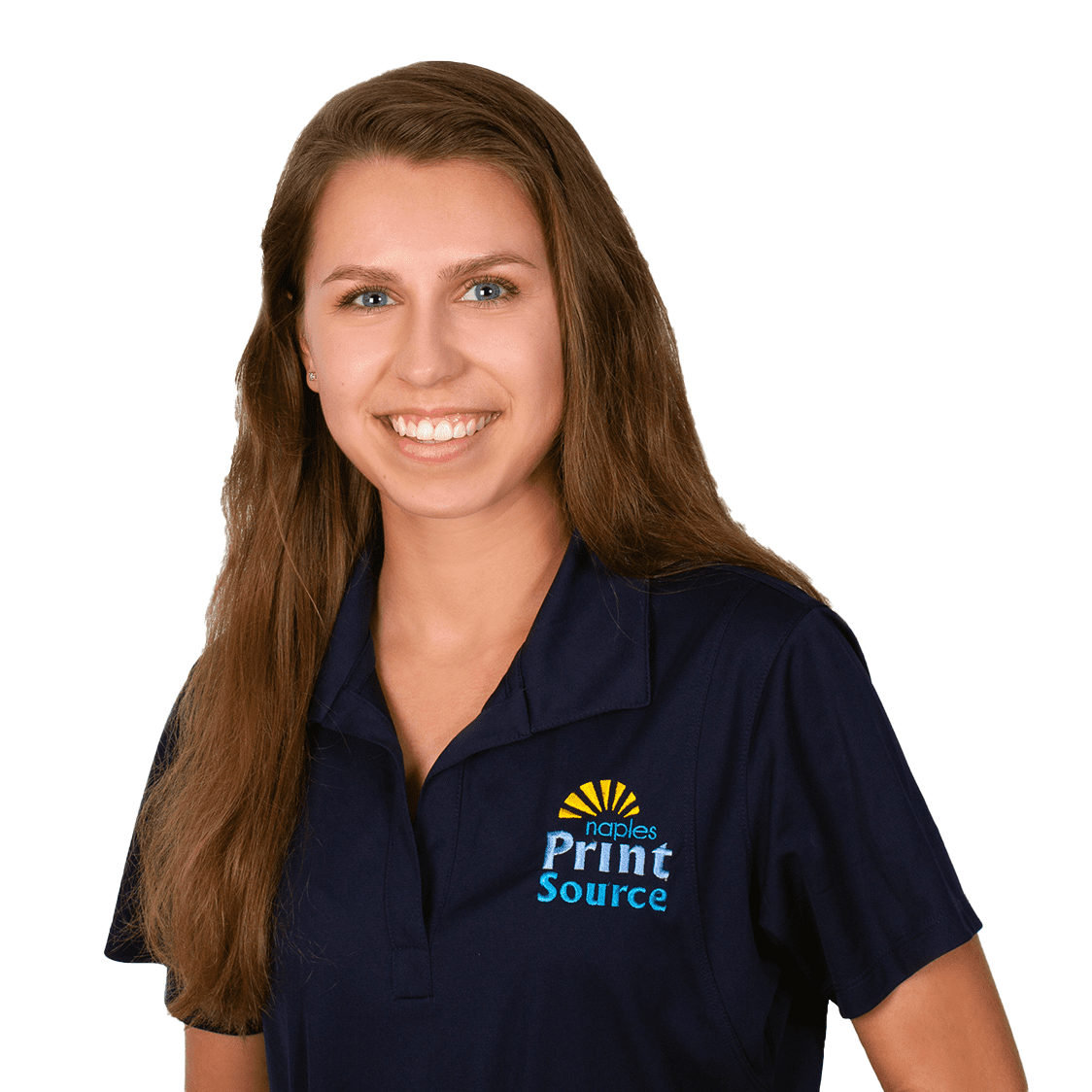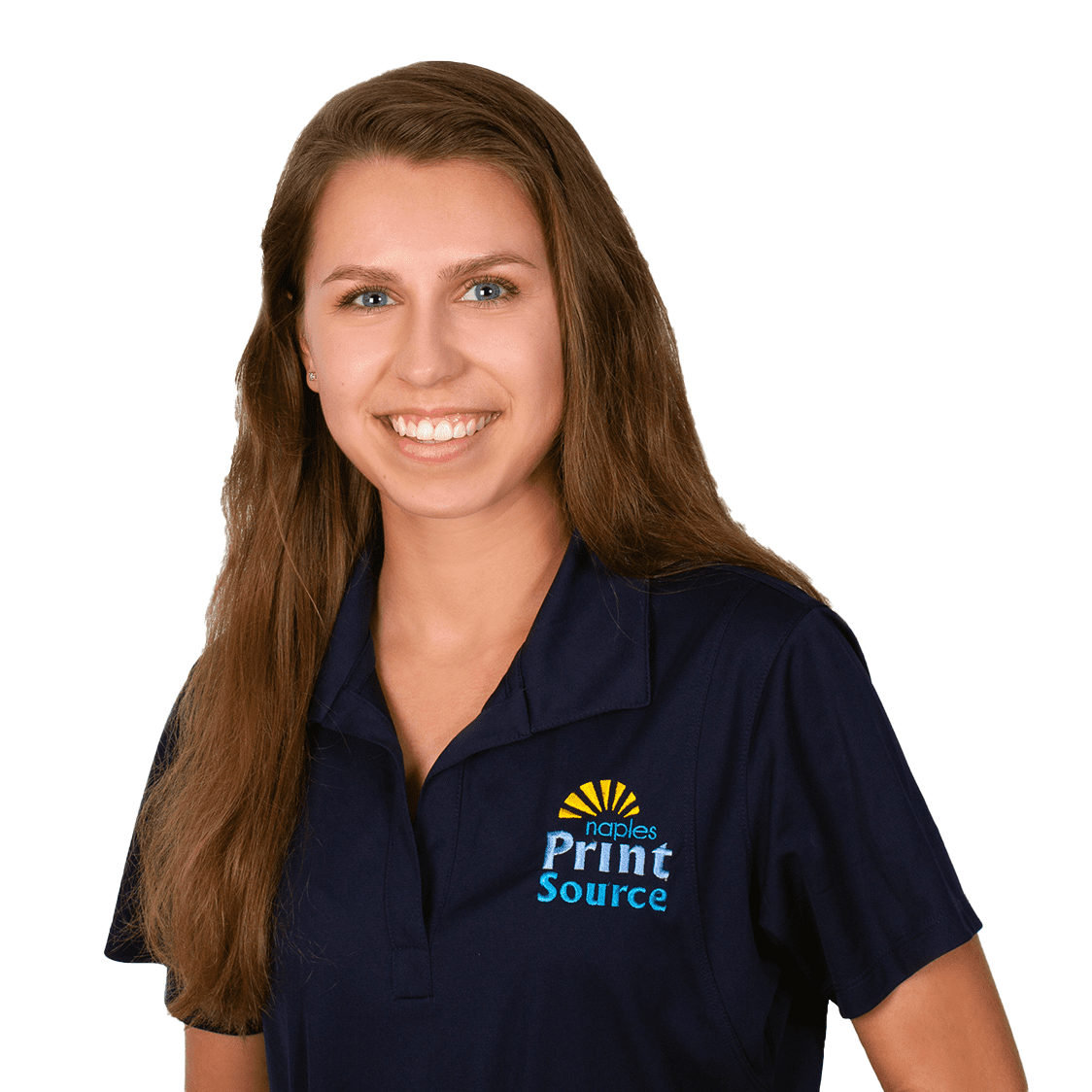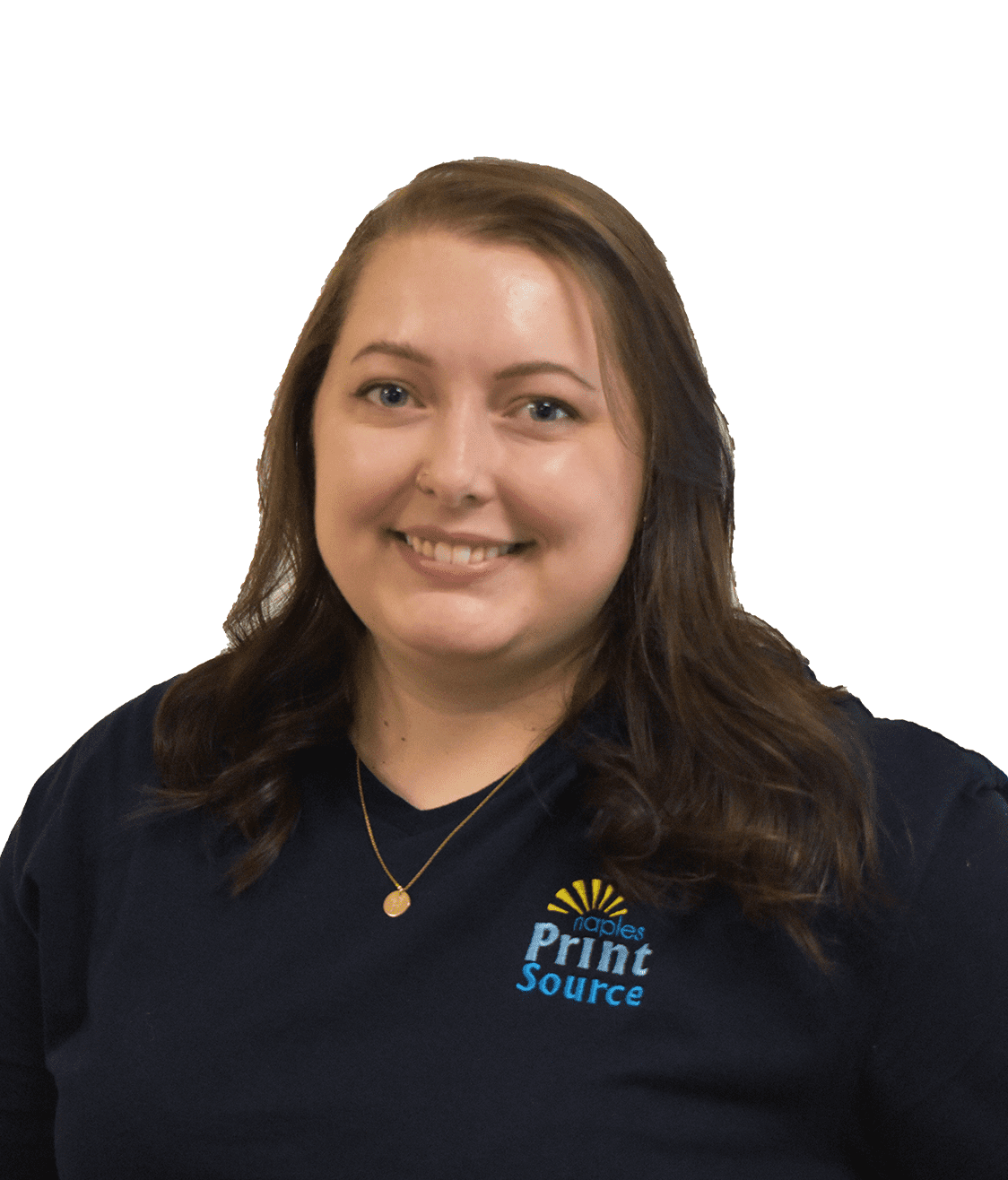 Born and raised in Florida, Alexis just recently returned to the Estero area after having spent the last few years in Orlando attending the University of Central Florida, and working in the events / marketing industry.
With headphones & a carefully curated playlist in tow, Alexis loves to design & create. Here at Naples Print Source, she helps the team with daily office operations & design projects. When she's not at the office, her happy place is in front of a good movie and snuggling with her two cats.
Fun fact: Alexis always has a fun, albeit random, fact or tidbit to share & she actually went to college for History & Anthropology!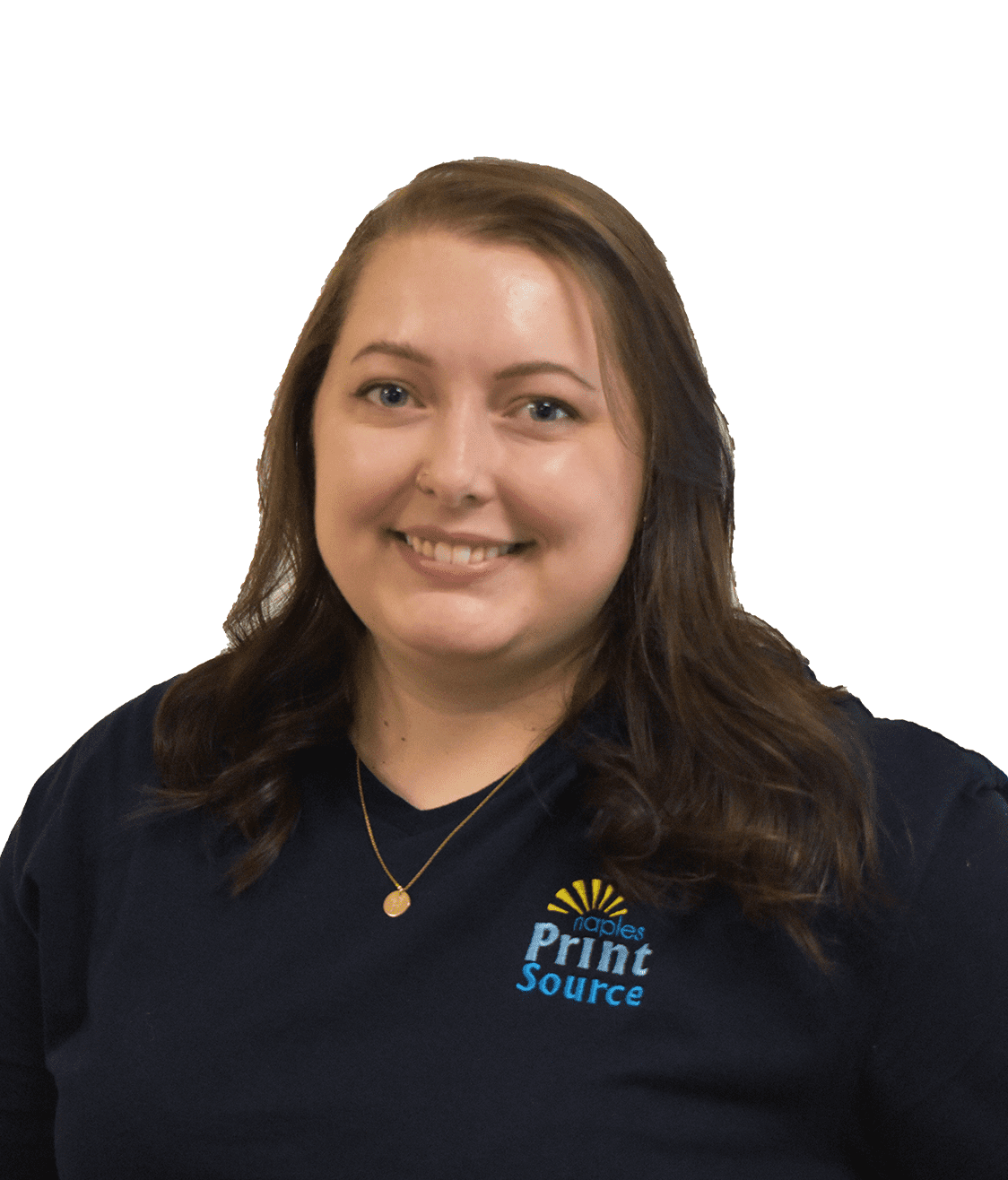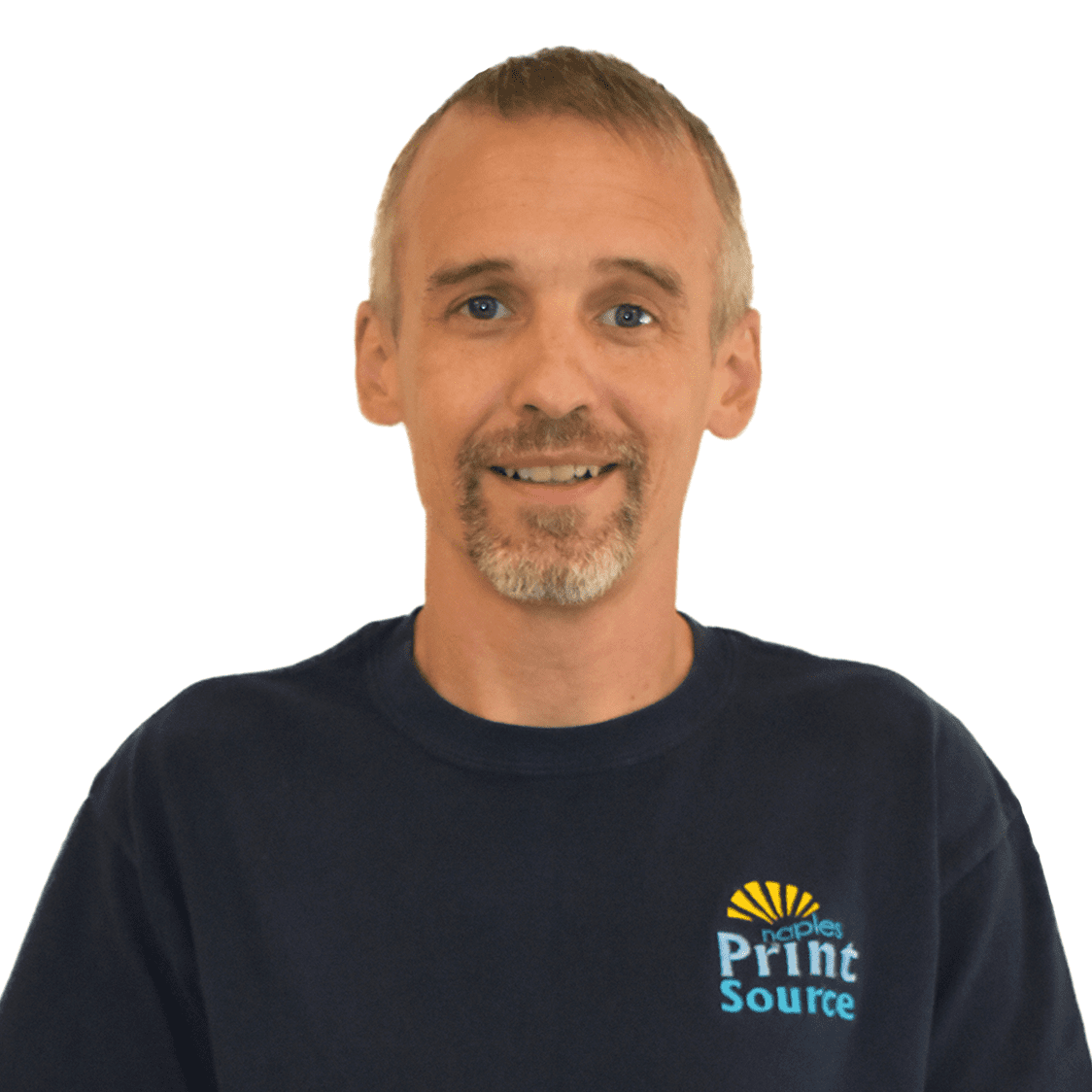 Aaron arrived in Naples in 2006, bringing with him over 10 years of printing industry experience. Originally from Illinois, he quickly found a home at Naples Print Source.
Aaron's primary responsibilities include offset printing, letterpress and bindery He is a real team player who also helps with paper orders, equipment maintenance, quality control and deliveries.
Outside of work, Aaron and his wife are avid jigsaw puzzle fans. They enjoy working on their home, playing with their dog Champ and visiting Naples beaches. He also enjoys creating artwork using a variety of mediums.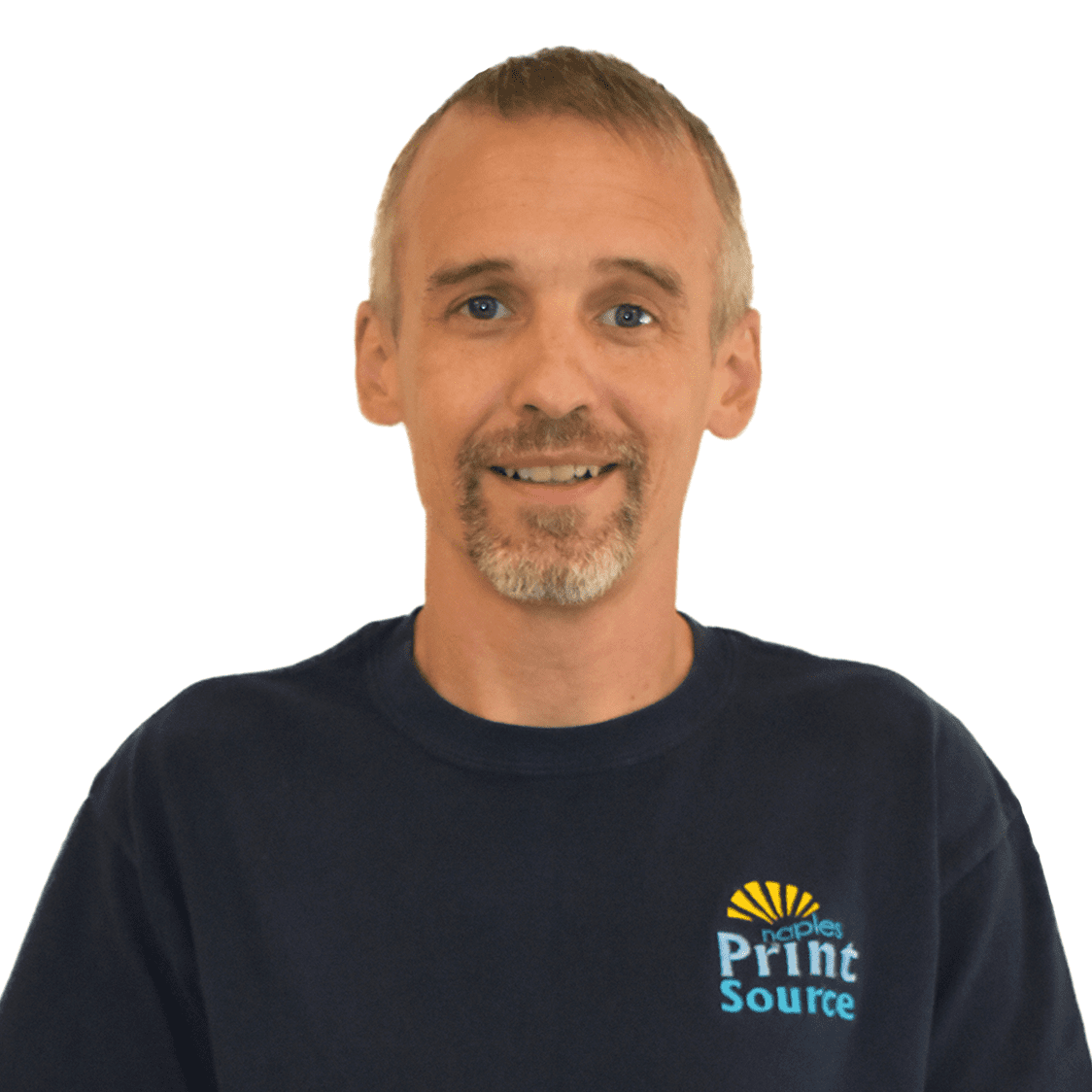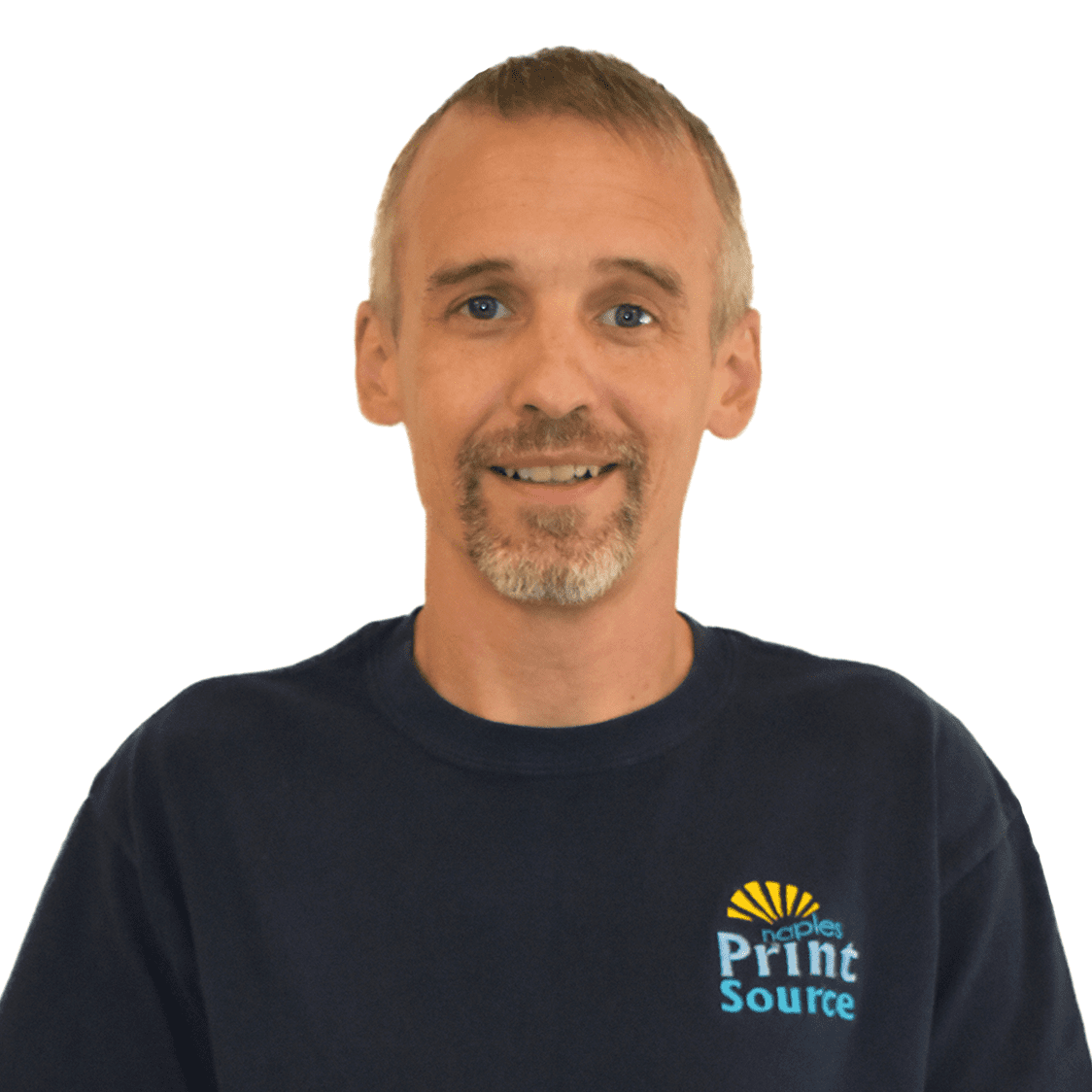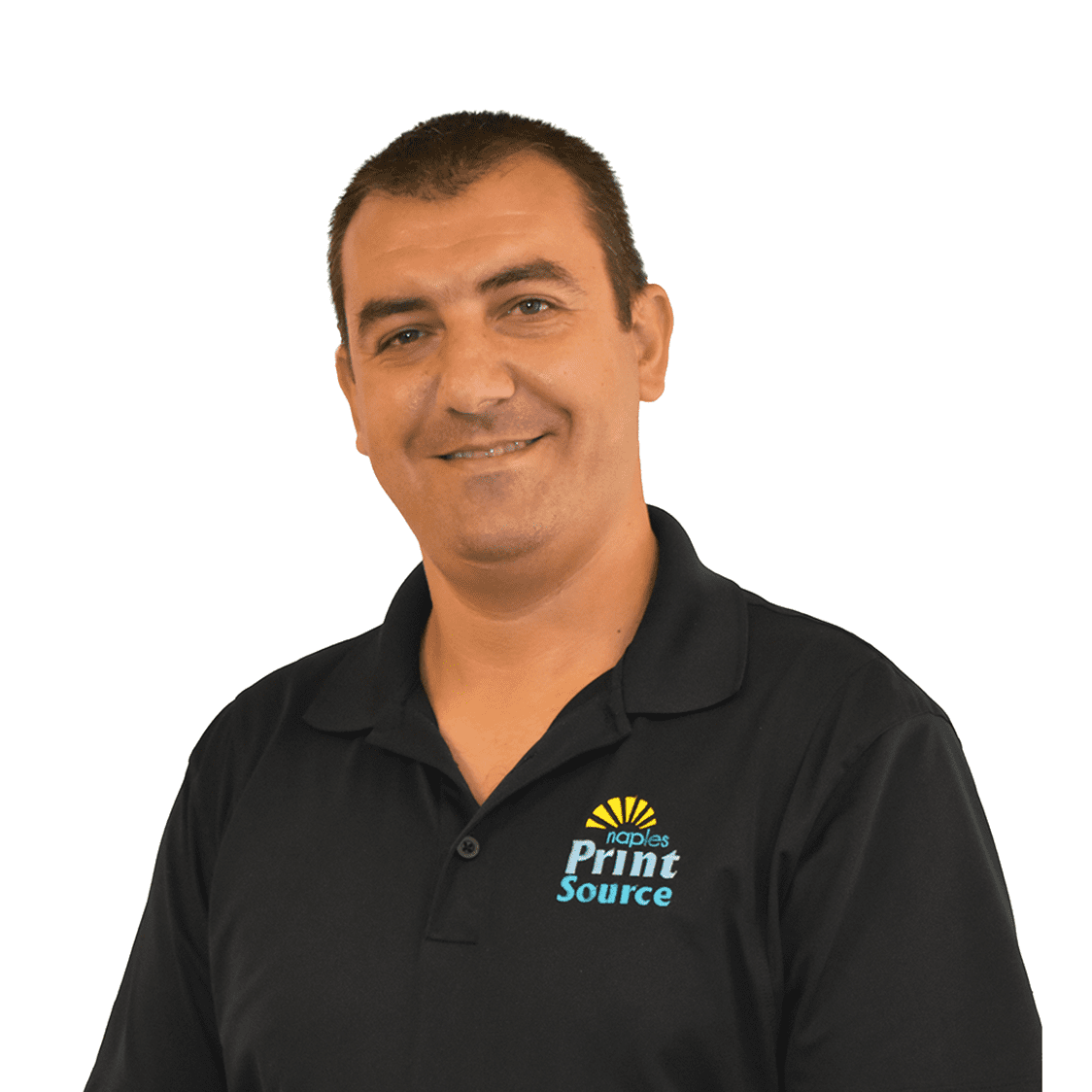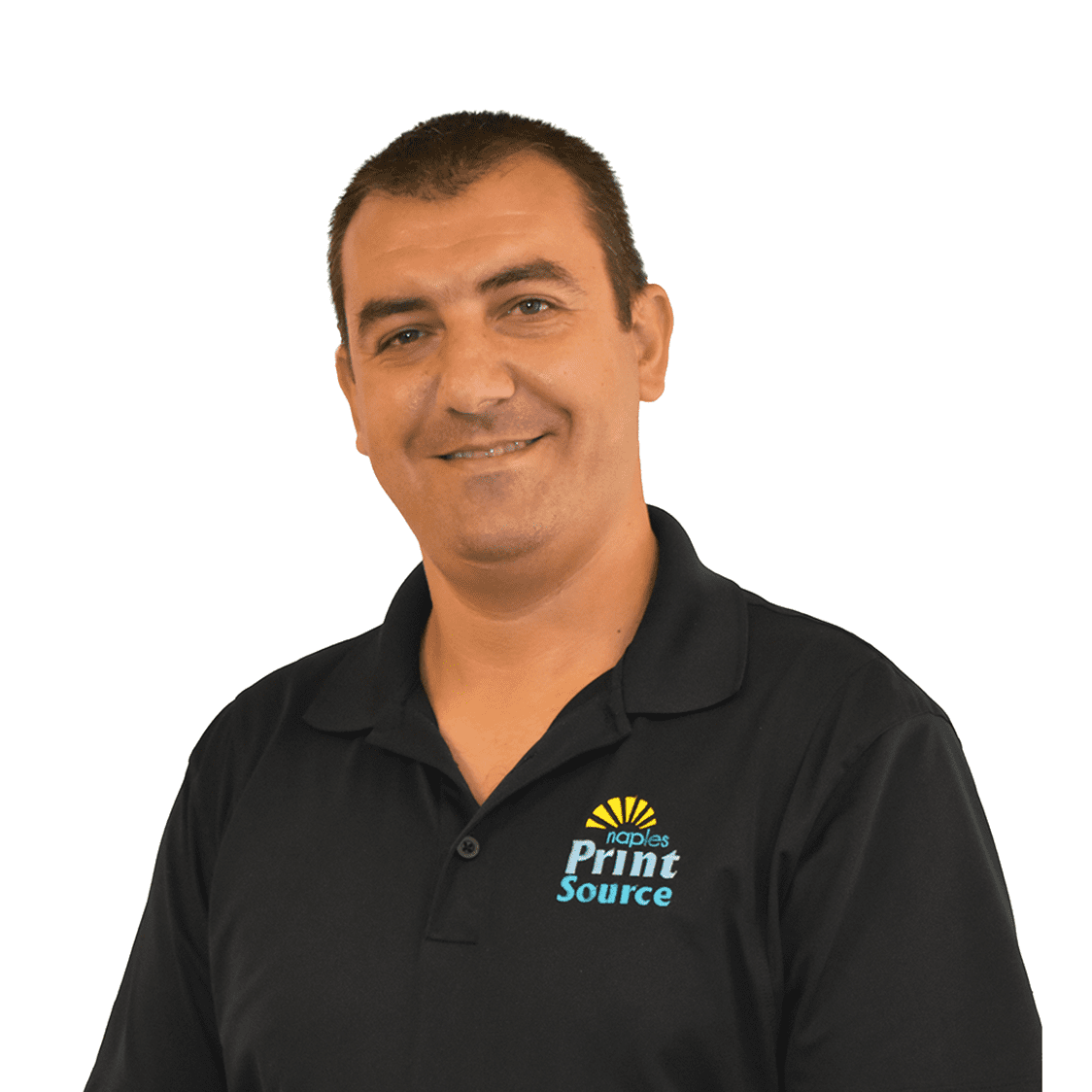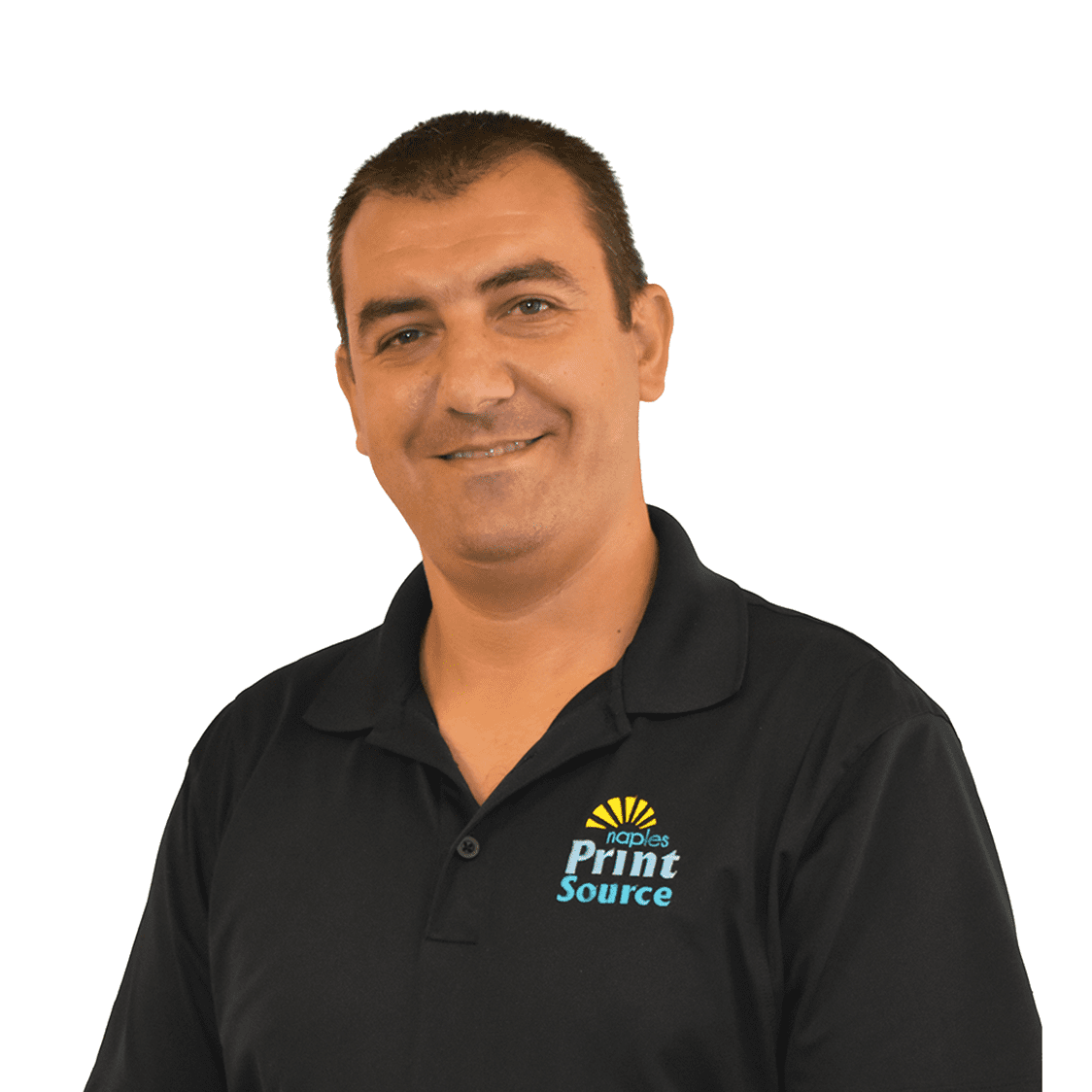 Alex is from Skopje, the capital city of Macedonia. He moved to Naples in August 2018 with his family and soon after began working at Naples Print Source. Alex owned a printing company in Skopje for 6 years, and he has over 12 years of printing industry experience.
At Naples Print Source, Alex specializes in digital printing and operating the Trotec laser for engraving and die cutting.
He loves spending time at the pool and beach with his wife and two daughters. He also enjoys traveling and experiencing different places. His pastimes include spending time with friends watching different sports like basketball, handball and volleyball. Although, he is a huge fan of European football, his favorite team to cheer for is Vardar of Macedonia, the most famous sports collective of European football and handball.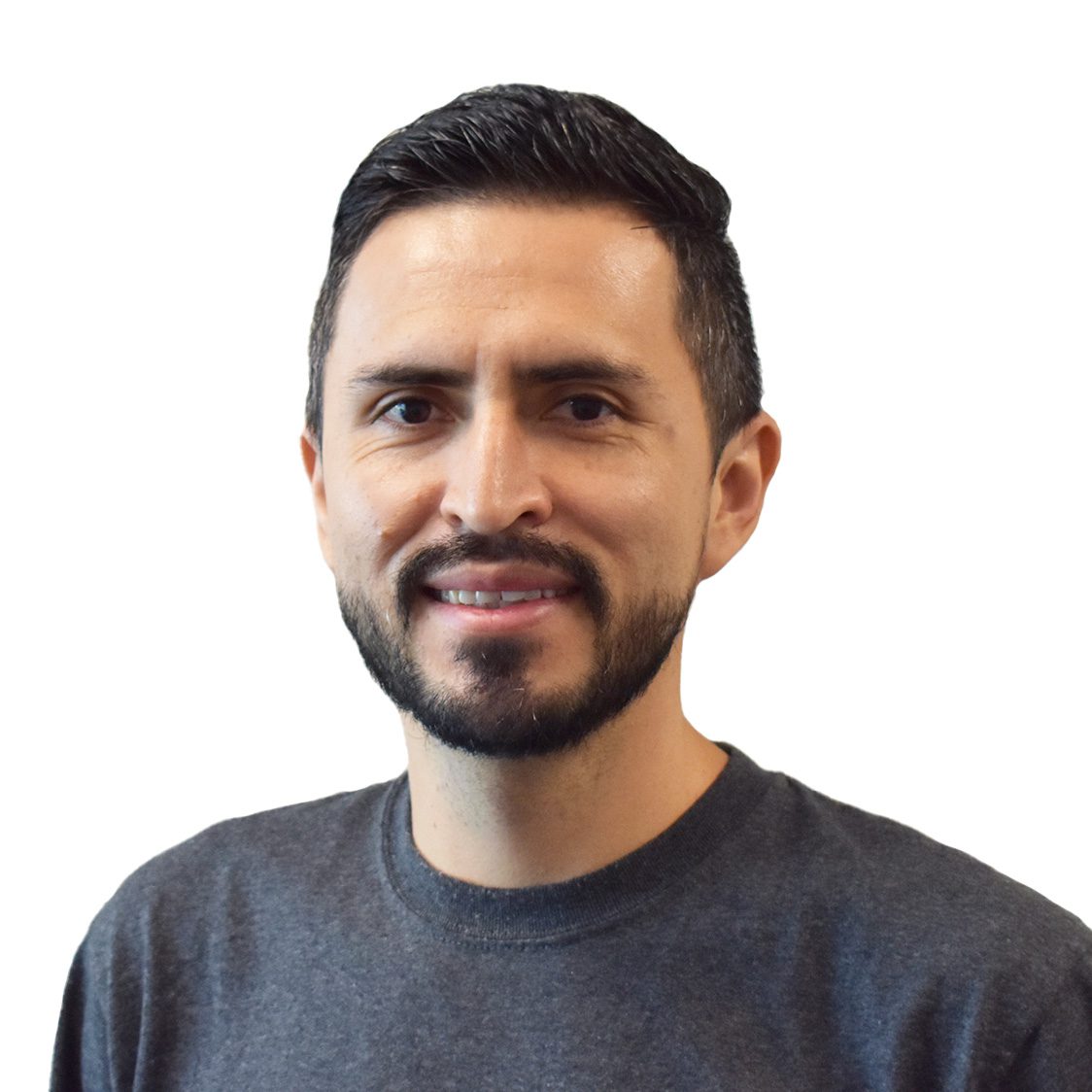 Andres is a Colombian native that has been living in Florida since 2005. Got his degree as a
Graphic Designer from the Academy of Art University of San Francisco and have been in the
sign and print industry since 2017.
At Naples Print Source, Andres assists in all printing and design projects.
He loves to cook and read, but his all time favorite thing is to listen to spanish rock music and
spend quality time with his lovely wife. He enjoys going out and experiencing new things that
brings him joy. When not working, you can probably find him playing racquetball, hanging out with family and friends or simply having a nice sleeping session.