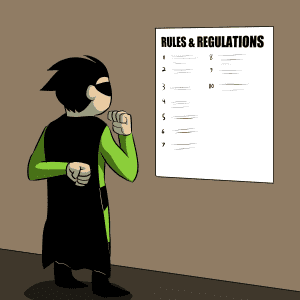 First-class postage is used way too frequently when sending bulk mail, and the cost of first-class postage is substantially more than presort standard (aka marketing mail). If you are guilty of using first-class postage on bulk mailings then this article is for you.
While there are times that legitimately justify the use of first-class, there are many instances where it is simply wasteful.
How much more expensive is first class postage? The savings is substantial; the difference between the 2 postage classes is typically between 40-50%. To get perspective, look up how much you spent on postage for your last campaign, and multiply your postage amount by the above percentages to see how much money you could be saving. If you work at a 501C3 nonprofit organization, you could be saving as much as 75% off of the first-class postage rate.
What about speed of delivery? If you are sending mail locally within your county or to neighboring counties than there is typically no difference between the delivery dates. That's correct, both first-class and presort standard pieces are almost always delivered on the same date. This is especially true if you have mailing software that automates your mailing by printing barcodes, or if you are working with a legitimate direct mail professional.
If you are mailing to a list that is predominantly out of state or out of area then you may want to consider using first-class postage if the information that you are sending is time-sensitive. Depending on the distribution of your list, you may want to consider using presort standard for your local audience and first-class for those that are farther away.
What about forwarding? A very common excuse for using first-class postage is that mail gets forwarded if you have a bad address. This is true, but updated address information is available without having to pay for first-class postage.
To comply with USPS regulations, all professional bulk mailers are supposed to use one of a few options for updating addresses for ALL classes of bulk mail including presort standard and nonprofit. The most commonly used platforms are automated and process permanent address changes instantly.
If you are planning to mail to the same list again in the future, most mailing professionals can provide you with a report that identifies which address records have changed and the corresponding new addresses. In this scenario because you are cleansing your mailing list before the addressing takes place, it's the equivalent of getting first-class treatment while paying a presort standard rate.
The only notable exception is for temporary address changes; this information is currently not shared outside of the USPS. If you think that a high percentage of your mailing list has temporary address changes in place, then you may have to consider paying for first-class postage.
How can I save money even if I still feel obligated to mail first class? As long as you have 500 addresses on your address list, you can mail first-class and spend less than 55 cents a piece for postage by using a first-class presort rate; this typically save about 15 cents a piece off of your postage for a letter-sized mailing.
Use the information in this article to stretch your postage dollar to the maximum, and if you still have questions, please contact us. Even if you don't utilize our services, our team is happy to answer questions that may still help you save money.
Like what you're reading? Have you signed up for our marketing tips enews yet or are you following our blog's rss feed?